Dials & Scales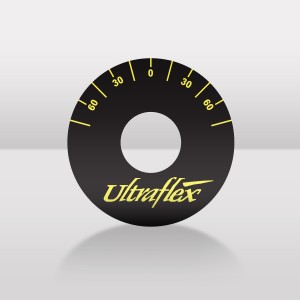 All of our dials and scales are produced to a standard of incredible precision. Using our 2,400 dpi full-color digital printers, we can produce dials and scales capable of withstanding exposure to a wide variety of chemicals, moisture, heat, UV, or even full immersion.
Industrial Nameplate designs and prints custom dials and scales for use in a wide range of applications and environments, from pressure gauges and dial controls, to graduated cylinder scales, thermometers and manometers. Our high-quality computer generated artworks offer clear and precise graduations, arcs, numbering, letters and logos to tolerances of 0.01" or even 0.001". Working with medical, aerospace and military industries has constantly motivated us to produce exceptional quality pieces that exceed the most stringent specifications.
Many of the more difficult final product environments require us to print on anodized aluminum, polyester and plastics with specialty coatings, colors and finishes. Depending on the type of printing required for production and the product environment, we offer a variety of protective finishes to maintain great-looking parts for long-term use including subsurface printing, clear finish coats and chemical or UV resistant over-laminates.
Click here to view more of the materials we maintain in stock.
Click here to view some of our Imaging Technologies.
We will help you add a pop of color and customize any instrumentation to your precision and standards, ensuring crisp, easy-to-read markings that endure environmental conditions year after year. Contact us today at 800-878-6263 and let us prepare a quote for you.