Image Technologies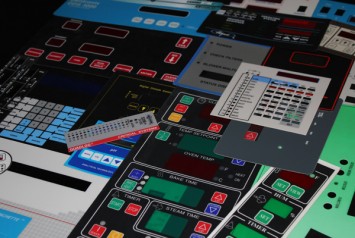 Industrial Nameplate employs the latest imaging and printing technologies to provide durable products to withstand a wide variety of environments. We can help you determine the most affordable option to manufacture a part that can endure the test of time.
Our imaging technologies include:
Digital Printing with UV Cured ink up to 51.2" x 98.4"
Matte or Gloss Clear ink enhancement
Silk-screen Printing
Flexographic Printing up to 12" Width
Engraving by Laser, Rotary, or Diamond Dragging
Laser Marking up to 28" x 49
Anodized Aluminum, Dye and Seal (Plates and Foils)
Metal Photo Print Process
Metal Stamping and Forming
Etch and Fill Metal Plates
Reverse Printing, Readable Through Clear Materials
Sub-Surface Printing Under Clear Material for Long-Term Durability, Protected Inks
Linear Barcoding, most all formats available, including Code 39, 128, and UPC. See more on our Barcodes page
2D Barcodes, most all formats available, including QR Codes, and UID Data Matrix Format 6. See more on our Barcodes page
Serial Numbering (Digital Print, Laser Mark, Laser Engrave, Rotary Engrave, Diamond Drag, Thermal Print, Thermal Stamp, are all options to mark variable information)
Membrane Switch Printing and Assembly
Embossed Buttons with and without Tactile Feedback
Embossing Metals and Polycarbonates
Die Cutting (Steel Rule or Laser Cut)
Thermal Printing
Thermal Stamping
Clear Overlaminate Protection (UV, Water, Chemical Protection, Gloss or Matt Finish)
Lamination of Substrates in Sheet or Precut Pattern Formats
Cornering
Holes for Mounting
Adhesives that Resist Heat, Cold, and Chemical Environments
Slit Backing Paper for Easy Adhesive Backing Removal
Side Tab for Easy Adhesive Backing Removal
Custom Color Matching
Clear Protective May Be Used to Protect Parts During Production and Shipping
We would be pleased to discuss many more of our technologies. You may contact us here. Would you like to review our design and engineering services, or possibly view some of our materials in inventory? We also discuss the importance we place on quality control to ensure we comply with the correct specifications every time, on time.