MIL STD 130 - Overview
We produce MIL STD 130 grade tags and labels that meet the stringent requirements of the U.S. Military. Since 1968, we've delivered high-quality nameplates and tags, swiftly adapting to government revisions to remain in compliance with the latest standards. Whether your company sells goods to the Department of Defense (DoD) or wishes to adopt MIL STD 130 grade product marking standards of excellence, count on us to produce compliant and durable identification tags and labels that can withstand the most rigorous environments.


What is MIL STD 130?
Military Standard 130, or MIL STD 130, describes the specifications and requirements for military identification marking. These standards apply to tags and labels required for products sold to the Department of Defense (DoD). They include strict guidelines for the allowable marking materials, fonts, text size, syntax, and the marking location for identifying military equipment.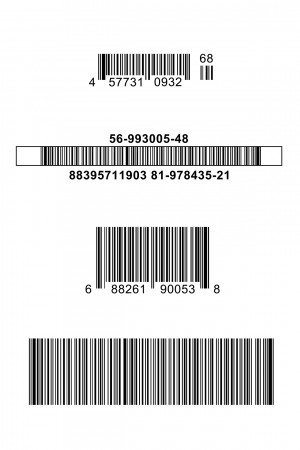 The MIL STD 130 marking standard also calls for U.S. Military-bound products to have a barcode label for instant identification upon scanning. According to MIL STD 130 requirements, the barcode must pass a prescribed verification process, earning at least a 'B' grade. It must also tolerate equipment-appropriate cleaning processes and exposure to specific environments to remain in compliance. In addition to the barcode, the MIL STD 130 marking standard requires that U.S. Military goods have a label with human-readable text for redundancy and easy reference if the barcode is damaged or obscured.


We use MIL STD 130-accepted tag and label marking methods
According to the MIL STD 130 marking standard, the best tag and label marking method depends on the product, its intended use, and the environment. All marking methods are substantial processes that leave a permanent identifier on the tag or label to ensure it will hold up under extreme conditions, such as the frigid cold of an Alaskan military base or the harsh Middle Eastern desert climate.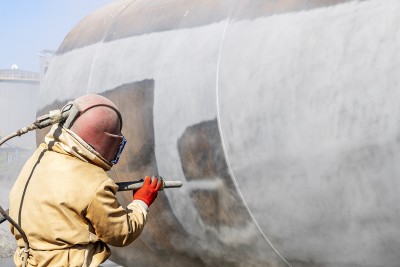 Following are some of the MIL STD 130 grade marking methods for tags and labels that will be affixed to U.S. Military goods:
Laser engraving
Laser marking
Dot peening
Photo anodizing
Abrasive blasting
Rotary engraver
Acid etching
Metal stamping
Using state-of-the-art imaging and printing technologies, we specialize in all of these marking methods to create durable and compliant MIL STD 130 grade identification tags and labels. Our extensive capabilities and vast expertise make us uniquely qualified to provide the service and quality you deserve. Trust our designers, engineers, and sales team to get it right and make you shine.
Contact us for help determining which marking method is right for you.


We follow MIL STD 130 marking standards
All goods sold to the U.S. Military must be marked with a stiff plastic or metal tag or label that's securely fastened or directly applied to the product's surface. The MIL STD 130 marking standard outlines specific requirements for how the tag or label marking should appear.
We comply with all MIL STD 130 marking standards, including:
Letter case: Capitalized
Font: Sans-serif, such as Futura, Arial, or Trebuchet MS
Letter or font size: of .08 inches, .2 centimeters, or 6-point font size
Numbers: Arabic font, the same height as marking text
Some military goods require special consideration, such as small items that do not have enough space for the standard identification tag or label. In such cases, we follow MIL STD 130 marking standards for small items, which requires a minimal amount of essential information, including:
Serial number
Part number or the lot and batch number
Enterprise identifier (EID)
As experts in the MIL STD 130 marking standard, we thoroughly understand the requirements and considerations for unique circumstances. Let us guide you through the tag and label marking process to ensure your order meets the stringent military identification requirements.


Our Compliance Promise
When it comes to MIL STD 130 military identification marking, we certify that all the products that we manufacture comply with the following regulations and directives to the best of our knowledge without exemptions:
REACH EU Regulation (EC) No 1907/2006 (201)
RoHS, RoHS 2, RoHS 3, EAC RoHS
EU Directives (EC) 2002/95, 2011/65, 2015/863, CU TR 037/2016
California Proposition 65
Mercury and Conflict Mineral Free
View our full compliance statement on our website.


10 Reasons to choose us for MIL STD 130 grade tags and labels
Your tag and label needs aren't ordinary, so why trust your business to an ordinary company? With a specialized focus on affordability, experience, quality, and MIL STD 130 compliance, we have the equipment, processes, and know-how to deliver the results you expect.
Choose us for your MIL STD grade tags and labels because:
We guarantee your order will be right, or we'll replace it at no cost. This no-risk philosophy sets us apart and delivers peace of mind that your order will turn out precisely as you expect.
We have a streamlined internal quality control process to ensure your order meets all specifications. Our thorough get-it-right process is second to none in our industry, giving us a unique advantage.
We deliver affordable MIL STD 130 grade identification solutions on time and on budget. Our dedication to providing time- and cost-effective solutions is just one of the reasons our customers keep coming back again and again.
We use the latest image technologies to meet MIL STD standards, including laser engraving, metal stamping, and acid etching.
We have developed strong and trustworthy working relationships with multiple government organizations, giving us a competitive edge.
We maintain a robust inventory of durable, high-performance materials that will hold up to long-term exposure in extreme conditions.
We respond to our customers quickly and provide quotes for new projects within one day.
We offer rush service in five days or less when you need a solution on the double.
We specialize in short runs and custom pieces – no job is too small or complex.
We commit to lowering our carbon footprint through reduced waste, increased recycling, reduced demand on consumables and energy, adoption of paperless technologies, and reduced packaging materials.
Need another reason to work with us? We're incredibly easy to reach. Contact us today, and let's talk about your project.


Our Product Guarantee
When it comes to customer satisfaction, it's a guarantee. We believe it's essential to get an order right the first time, which is why we've invested in a careful quality control process to ensure we meet your specifications and exceed your expectations. From art proofs to multiple quality check points, we ensure accuracy and quality at every step along the way. We're so sure that your MIL STD 130 grade tag or label order will meet your specifications for quality, affordability, and compliance that we'll replace it quickly at no cost if we get it wrong.
Contact us to place a risk-free order for MIL STD 130 grade tags or labels.


Order MIL STD 130 tags and labels today
Whatever your reason for needing MIL STD 130 grade tags and labels, you can always rely on us to meet the U.S. Military's stringent requirements. Since 1968, we've been producing high-quality nameplates and tags, and have swiftly adapted them for compliance with military standards. Trust your project to our vast degree of experience, in-depth knowledge, and unparalleled reliability. Browse labels, nameplates, bar codes, or contact us today to learn more or get a quote.