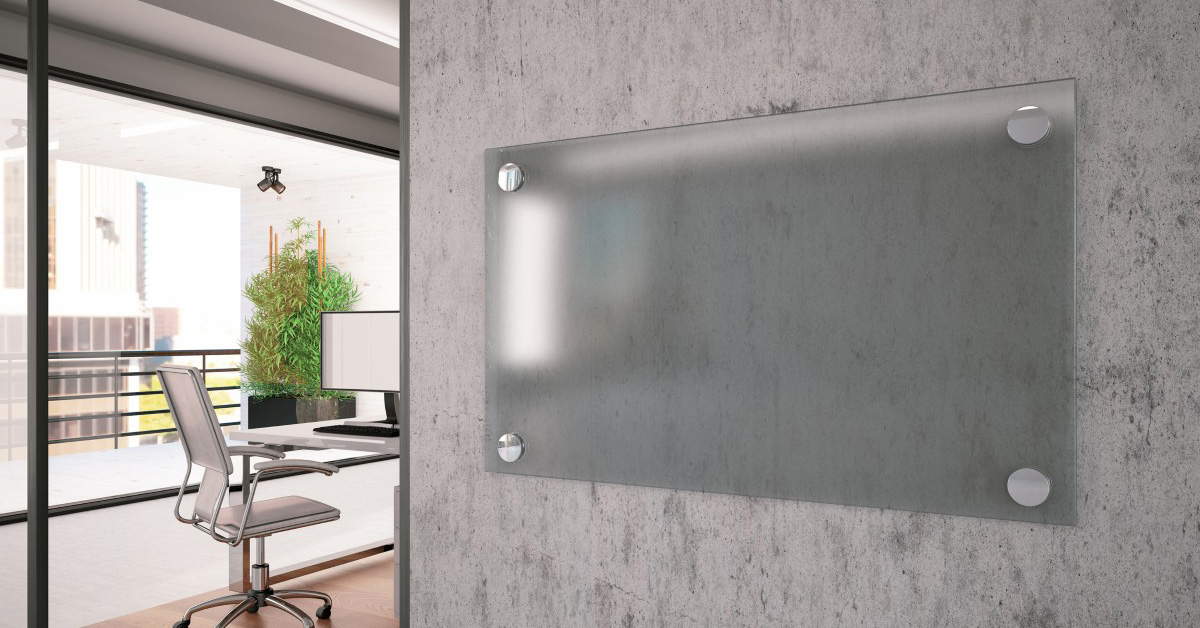 Over the years, people have used nameplates for various reasons, from offering direction in an office setting to labeling equipment in a production line. Regardless of where they're used, nameplates provide endless flexibility and convenience.
Before we look at the design process and how long it takes to make a custom nameplate, let's first understand what a custom nameplate is, the types of nameplates, materials used, and their various use cases.
What is a custom nameplate?
From the name itself, custom nameplates are personalized identity tags available in different designs, formats, or materials, used for quick and easy identification. For instance, industrial nameplates are used in vehicle and machinery parts, while nameplates on household equipment are used to display anything from company logos to warning and safety labels. Office nameplates can be placed on doors or desks for room and personnel identification purposes.
Types of Custom Nameplates
Custom nameplates can be used across industries and in different work environments to serve a multitude of purposes. We've classified custom nameplates into four main types based on their typical use cases:
Office nameplates – used in offices and workplaces to serve as directional and wayfinding signs.
Industrial nameplates – used in industrial settings for inventory management, tagging of assembly parts, etc.
Home nameplates – homeowners can also use custom nameplates to display their favorite quotes and images around the house or in the reception area to create that first impression.
Equipment nameplates – these are identification plates used on various equipment for different reasons. An example is a nametag on a microwave displaying the company's name, product number, safety warning, or equipment data.
Office Nameplates
Custom office nameplates are often professional with a simplistic design. They communicate clear and concise information that is easy to understand. Office nameplates can further be classified into desk nameplates, door nameplates, and office name boards.

Desk Nameplates
Designed to rest on the desk and typically made of metal, wood, or acrylic, these nameplates are often used for identification purposes. Typical information displayed in a desk nameplate includes the name of the person and their role. These nameplates act as a sign of pride and honor for the titleholder while also reminding them of their responsibility within the company. Additionally, when someone enters an office and sees the desk nameplate, they can quickly tell if they are in the right place and who they are about to interact with.
To further personalize them, you can have custom desk nameplates made with a logo or the employee's favorite motto/quote. You can also break the mold with material and subject choice. For example, choose an engravable material such as granite and engrave a logo!

Door Nameplates
Besides having a desk nameplate, you could also have a custom door nameplate. These make it easy to locate all the departments and give directions, especially for guests and clients.

Office Name boards
Unlike ordinary nameplates, office name boards are designed to match the nature and ambiance of the office. Name boards are often used in law firms, government offices, retail shops, restaurants, etc. to tell more about the role a person plays in the company. Most name boards are creatively designed with logos or unique wooden engravings.
House Nameplates
Custom house nameplates are increasingly popular as home décor ideas continue to expand. People use metal or wooden nameplates with engraved names or large LED-backlit boards. The customization options are practically endless.
Industrial Nameplates
Industries use nameplates to tag machinery and equipment that would otherwise be difficult to label with ordinary stickers. Some machine parts operate in adverse environments, and nameplates should be designed to withstand oil, dust, water, acids, etc. These nameplates should be durable, hardy, and rugged enough to remain readable throughout the service life of the equipment.
The choice of materials will vary depending on the typical use case. Aluminum, plastic, and stainless steel are commonly used. Texts, numbers, or images are custom-printed onto the nameplates using an engraving machine before screws or rivets are used to attach them to the machine.
Equipment Nameplates
Equipment nameplates are designed for specific industry applications and are used by manufacturers of different equipment, e.g., electronics, household products, consumer goods, etc.
Metal equipment name tags provide messages needed for safety identification, corporate identification, and product information display. When designing an equipment nameplate, it's crucial to consider its typical working environment. For instance, a metal tag with an ink surface placed on outdoor equipment will deteriorate much quicker than a tag placed on indoor equipment.
To ensure the nameplate lasts the entire product's service life, it's always recommended to use proper engraving techniques based on the use environment. Etched and anodized-etched imaging processes are common metal engraving solutions that provide solvent and heat resistance necessary to withstand harsh conditions.
Nameplates Materials
When it comes to nameplate materials, there are several options you can pick from depending on your unique needs and taste. Some of the common materials include acrylic, wood, metal, stainless steel, and glass.

Acrylic Nameplates
Acrylic is a tough material that resembles glass but is shatter-proof. It has some excellent water-resistant properties making it suitable for use both indoors and outdoors. They come in varying colors, shapes, and thicknesses and can be a great alternative to glass, thanks to their sturdier feel and durability.

Wooden Nameplates
Wooden nameplates are often used at homes and in offices. Wood is one of the oldest materials used for nameplates. Quality wood materials have become more expensive. Thanks to the evolution of time, we now have medium-density fiberboard (MDF), engineered to have a denser feel and better structural integrity.

Stainless Steel Nameplates
Stainless steel features a shiny finish suitable for a wide range of applications. While this material is costly, it offers several benefits: high strength and durability, weatherproof, and a brilliant finish. Stainless steel nameplates are commonly used for industrial and equipment tagging.

Metal Alloy Nameplates
Metal alloy nameplates are a cheaper alternative to stainless steel. Some of these materials may lose their weather resistance property with time; however, choosing the right metal alloy offers added advantages. You can get custom gold nameplates by using metals with a golden finish as a cost-effective alternative.
When choosing custom metal nameplates, be sure to specify the exact material you desire. If you aren't sure of the best materials that will suit your applications, you should consult with the nameplate company before making an order.
Nameplate Design Process
Customized nameplates come in varying designs; some take only a few hours to complete, while more sophisticated ones take several weeks from start to finish. Customization options for these nameplates vary based on what the clients need.
For instance, to design a custom nameplate with a logo, complex images, or engravings, you may be required to use an online platform that allows you to upload the design you want. Certain instances allow you to edit and make any necessary modifications in real-time. With such platforms, the design process becomes much quicker.
Our Services
Nameplates play a critical role in any business, workplace, or production floor. Besides offering nameplate solutions for offices and individual homeowners, we also offer nameplates for industrial applications and equipment tagging.
For manufacturers looking for a company to partner with throughout the nameplate design and production process, we are ready to help. Our nameplate design and production services are centered on equipment manufacturers who wish to add different messages and labels to their equipment before releasing it to market.
Some of the common nameplates we design are warning tags, equipment model numbers, engraved serial numbers, special graphics, etc. Popular markets we service are household equipment, electronics, and consumer products.
Why choose us?
Whether you want a custom-engraved nameplate for your corner office, equipment nameplates for your product line, or custom trophy nameplates to complement your awards and lifetime accomplishments, we have several options to suit your needs.
Before you buy customized nameplates online, understand the different types of nameplates, the available materials, design, format, color, size, thickness, etc. If you need help, we will walk you through the material selection and design process, so you get exactly what you need.
Quality services and customer satisfaction are our topmost priorities. By working with us, we put your needs before ours to ensure your products get the right identification and tagging solutions that will sell your brand and last throughout the product life-cycle.